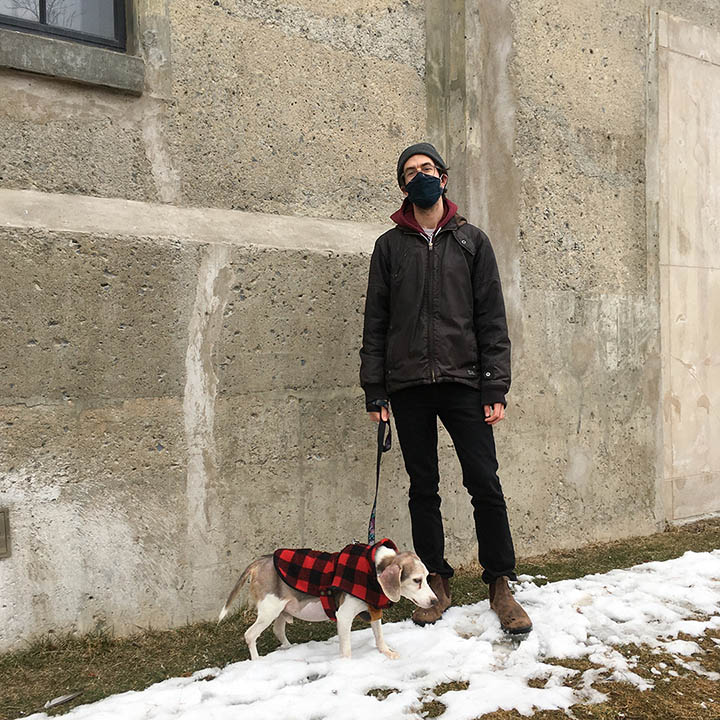 💌 email me at:
josh at holinaty dot com
instagram
|
twitter
|
github
|
cv
Hi, welcome to my website! I am an illustrator, designer, artist, recent master's of computer science graduate, and now a UI/UX Artist at Inflexion Games. I currently live in Edmonton, AB, with Genevieve Simms, and our doggo named Birdy.
Illustration
Over the years I've worked primarily as an illustrator. I taught illustration for a couple years in Edmonton at the now defunct Edmonton Digital Arts College, and love mentoring up and coming illustrators. Some of my previous clients include:
New York Times, WIRED, Barron's, Slack, the Walrus, Reader's Digest Canada, The Hollywood Reporter, UD&SE, Broadview, Euroman DK, Runner's World, Transworld Snowboarding, Quill and Quire, Owl, Chickadee, the Globe and Mail, l'actualité, Swerve, Landyachtz Longboards, Sled Island Music Festival, ATB Financial, Lukes Drug Mart, Farrow Sandwiches, and more.
Computer Science
I received a Master's of Computer Science from the University of Toronto in 2021, where I researched as a member of the dgp lab under the co-supervision of Fanny Chevalier and Alec Jacobson, two wizards with big hearts. My research interests touched upon human-computer interaction, visualization, graphics, and a fondness for creative authoring tools. In the end, I published a paper on how we can better support artists using reference imagery in today's digital landscape.
Children's Books
A Timeline of Events
2021 - Moved back to Edmonton, AB
2021 - MSc Computer Science, University of Toronto
2018 - Certificate in Computer Programming Applications, Ryerson University
2014 - Moved to Toronto, ON
2007 - BFA Drawing, Alberta University of the Arts

2006 - New York Studio Residency Program (semester abroad)

2004 - Fine Arts Program, Grande Prairie Regional College
1983 - borned
© Copyright 2007-2023